The Importance of Network Infrastructure Security Lagos Nigeria
The Importance of Network Infrastructure Security Lagos Nigeria is more crucial than ever in the current digital era. Businesses are a major target for cyberattacks because they rely heavily on their networks to store and transfer critical information. Treten Networks and Netscout Arbor can help in this situation. Together, they provide cutting-edge security solutions to safeguard your network infrastructure from any dangers. Read more on how to prepare and mitigate DDOS attacks. Click Here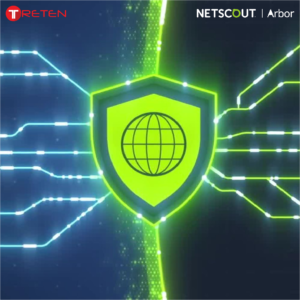 Here are some justifications for why protecting network infrastructure is essential and how Treten Networks and Netscout Arbor may assist:
1. Defending Against Cyber Attacks: It is crucial to implement robust security measures due to the rising frequency of cyber attacks. By offering network security solutions like firewalls, intrusion prevention systems, and network traffic analysis to help defend against threats, Treten Networks in collaboration with Netscout Arbor can be of assistance.
Data breaches may be disastrous for businesses, leading to data loss, reputational harm, and legal repercussions. You can stop data breaches and protect your private data with the security solutions from Treten Networks and Netscout Arbor.
2. Ensuring Compliance: In order to prevent legal repercussions, many sectors have certain rules and compliance requirements that must be adhered to. Your network infrastructure can be made to comply with all legal standards with the aid of Treten Networks and Netscout Arbor.
3. Increasing Network Efficiency: Treten Networks and Netscout Arbor can assist in enhancing network performance and efficiency, which can ultimately result in higher productivity and cost savings. This is done by optimizing your network architecture.
4. 24/7 Monitoring and Support: To make sure that your network infrastructure is always safe and operating efficiently, Treten Networks and Netscout Arbor offer 24/7 monitoring and support.
In conclusion, a crucial part of every company's overall security plan should be network infrastructure security. You can shield your network infrastructure from threats, stop data breaches, ensure compliance, and improve network efficiency by working with Treten Networks and Netscout Arbor. Contact Treten Networks right away to find out more about how we can assist safeguard your network infrastructure before it's too late.
If you're located in the Lagos, Abuja, Nigeria, UAE, the United Kingdom, Canada, Ghana, Cameroon, Rwanda, Ethiopia, or the British Virgin Islands, contact us today to learn more about our network management solutions.